NEWS & EVENTS
The JSO to Perform at NYC's "Concerts-at-One"
Apr 08, 2010 09:50 PM EDT
The Jubilee Symphony Orchestra will be performing at Trinity Church's "Concerts-at-One" on Thursday, June 3, 2010 at 1:00pm. Admission to the concert is free and will also be broadcast live on www.TrinityWallStreet.org

Conducted by JSO Artistic Director Stephen P Brown, the orchestra will present a light program of palatable classics, including:
Mendelssohn - Hebrides Overture
Faure - Masques & Bergamasques
Mozart - Symphony No. 35 "Haffner"

The Jubilee Symphony Orchestra strives to provide musical offerings with artistic excellence and a Christian worldview, by bringing together dedicated musicians from all denominations and building a strong sense of fellowship within our community of New York City.

To become a member of the JSO or volunteer, please contact Emily Ko at info@jubileeorchestra.org.

Trinity's Concerts at One has been providing live professional classical and contemporary music for the Wall Street community since 1969.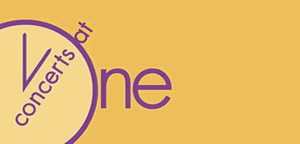 View List