NEWS & EVENTS
JSO Performs for Trinity Wall Street's Concerts-at-One
Jun 07, 2010 03:53 PM EDT
On Thursday, June 3, 2010 at 1pm, The Jubilee Symphony Orchestra captured the hearts of over 400 people while performing at Trinity Wall Street's popular "Concerts-at-One." All kinds of people including tourists, businessmen, families and more gathered during the lunch hour to enjoy the music in the church.

The JSO Artistic Director, Stephen P. Brown, conducted the 24 person orchestra with great passion and professionalism. The repertoire included Hebrides Overture by Mendelssohn, Masques & Bergamasques by Faure, and Symphony No. 35 "Haffner" by Mozart.

Through God's divine intervention, The Jubilee Symphony Orchestra have been able to work together with Trinity Wall Street to serve the New York community over the past few years. The JSO looks forward to continuing the good work of God together with Trinity Wall Street in the future. The JSO hopes to continue to grow in number and to faithfully serve God through more performances throughout the city.

Concerts at One is part of Trinity Wall Street's rich music program, and it has been providing live professional classical and contemporary music for the Wall Street community since 1969.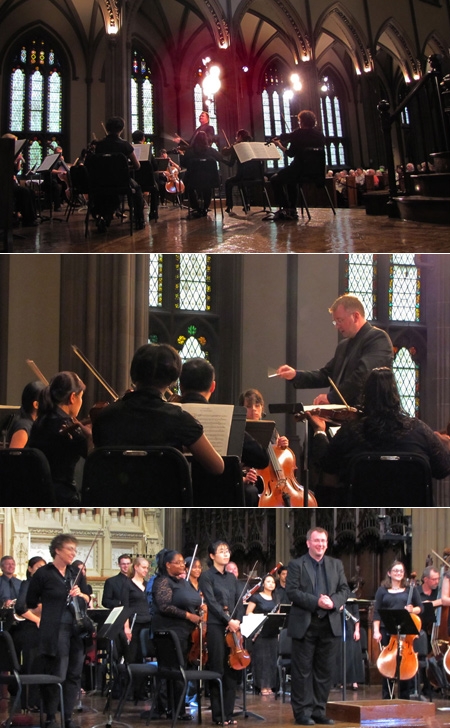 View List