NEWS & EVENTS
Play with Jubilee Symphony Orchestra 2015
Jan 01, 2015 11:34 AM EST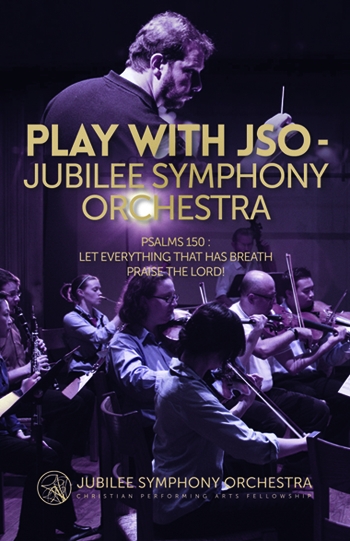 Jubilee Symphony Orchestra is gathering musicians for the 2015 season, and we would like to invite you to join!
JSO is the prime place for classical instrumentalists to use their talents for God. We are welcome everyone who loves to worship God through orchestral music.
This season, Glen Cortese (http://jubileeorchestra.org/about/) will be conducting and leading the orchestra. Before the season begins, he would like to meet each musician and get to know everyone better and to hear each musician perform one piece of his or her choice to understand everyone's skill and musical style in order to decide on the appropriate repertoire for the upcoming concerts.
Music Gathering Format
Date: Thursday Jan 15th 6pm - 7:30pm. Please let me know your available time for the audition. (ex. 6:00-6:20 P.M., 6:20-6:40 P.M.)
Location: 853 7th Avenue, 1D New York NY 10019 Between 55th and 54th St (853 Rehearsal Studios)
Each person will last 10 minutes maximum. Please arrive at least 15 minutes prior to your audition time and please bring a paper copy of your music for Glen.
Available Positions
Strings:Violin,Viola,Cello,Contrabass
Brass:Trumpet,Trombone,Tuba,Horn
Woodwind: Flute,Oboe,Clarinet,Bassoon
Percussion&Timpani: Percussion,Timpani
Keyboard: Piano,Celesta,Harpsichord
Contact Info : jubileesymphony@gmail.com
Please let us know if you would like to join auditions, and we look forward to seeing you!
View List