NEWS & EVENTS
Jubilee Chamber Releases Videos of Healing Concert1
Jun 17, 2015 11:10 AM EDT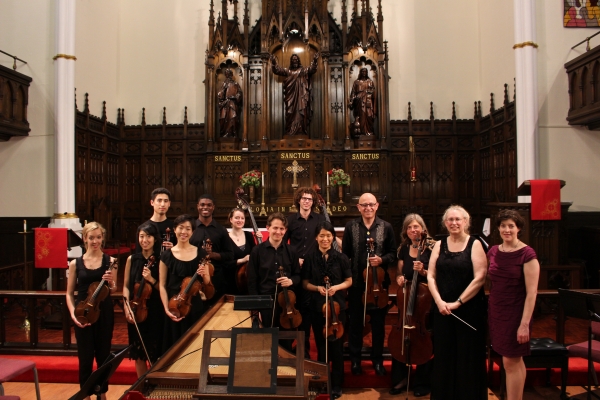 Check out these videos from the healing concert held recently by Jubilee Chamber Orchestra.
Haydn - Seven Last Words No.7 "Into your hands"

C.P.E Bach - Simfonia in B Minor Wq. 182 No. 5

George Frideric Handel - "Thou shalt bring them" from Israel in Egypt

Francesco Germiniani - Concerto Grosso No. 12 in D minor, "La Follia"

Lauren, a violist in the orchestra, said she was happy to perform:
"I wanted to thank you again for inviting me to perform with Jubilee Orchestra! I had a wonderful time and so enjoyed and appreciated working with such wonderful and cheerful musicians, organizers, and worshipers."
Also, an audience member commented on the performance:
"The beautifully performed classical music has power even to heal. That was a gift given to us - to those who came to listen. And we are so thankful we could come!"
Psalms 145:8-9
The LORD is gracious and compassionate, slow to anger and rich in love.The LORD is good to all; he has compassion on all he has made.
View List