NEWS & EVENTS
Jubilee NYC Announces a Chamber Orchestra Manager
Jul 28, 2015 06:36 PM EDT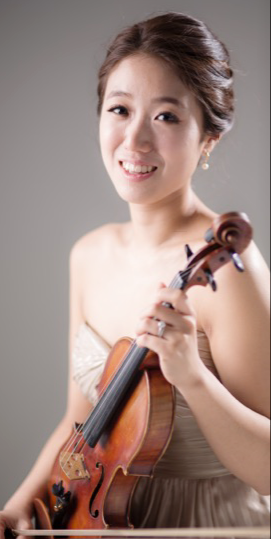 Jubilee NYC welcomes a new role within the Jubilee chamber orchestra. Yoojin Cho has been added as the chamber orchestra manager.
Cho studied Violin professionally at the San Francisco Conservatory of Music and the Manhattan School of Music. She is very experienced in solo, chamber, and orchestra performances. Her education has provided the means to participate in many such performances, which will prove invaluable during her career as manager.
Yoojin Cho shared, "First of all, I give thanks to the Lord for letting me serve the Jubilee Orchestra as a musician. I also give thanks to God and Jubilee for opening a way for me to serve as a manager."
She also added, "To start something is not easy but I believe God will make a way according to His will, as long as we have a dream and pray about it, holding onto God's providence. I'm very thankful that I have been entrusted with this important commission and I'll pray and do my best in making Jubilee grow."
Praise God for the growth of the Jubilee mission in New York. A manager is extremely important to the process of organizing and preparing future concerts to be held. Let God continuously prepare the hearts of the orchestra to deliver powerful events that can convey the love of Christ through their performances.
View List