NEWS & EVENTS
Jubilee Symphony Orchestra Hold Staff Meeting for Developing Activities
Sep 08, 2015 11:46 AM EDT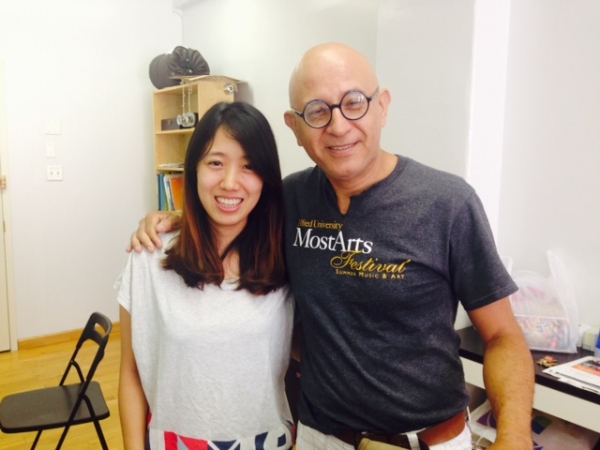 Jubilee Symphony Orchestra (JSO) Manager, Yoojin Cho, and education staff, Samuel Marchan, had a general meeting for developing activities in NYC. JSO has a regular meeting every week on Monday with the NYC general manager at the administration office.
Jubilee NYC education staff, Samuel Marchan, said "I have been in New York City for 25 years. God put my heart to Jubilee Symphony Orchestra from its starting year, 2007. We became a huge, worldwide organization. I still wonder about how Jubilee can help kids with music education and fulfill the purpose of serving the Lord. If we think always about how to collaborate with music and arts, dance, and film for God's purpose, then it will be a way to have a monopoly in NYC."
The staff also shared ideas about how to process performance and education together properly, having a chamber music party and sharing our testimonies during the fellowship and gatherings.
JSO staffs are excited and passionate. Lastly, they shared their hope about God's hope through JSO. Jubilee JSO asks for prayers for God guiding their future steps into new areas of the ministry.
View List