NEWS & EVENTS
Jubilee Orchestra Performs for Nearly 400 at Manhattan Chinese Congregation
Aug 19, 2008 06:00 PM EDT
On Friday, August 15, the Jubilee Orchestra performed for an audience of nearly 400 at Manhattan's Overseas Chinese Mission Church (OCM), recognized as one of the largest Chinese congregations in the area.
The program for the event included two Mozart Marches, Mozart's Symphony No. 40, and Don Moen's orchestral and choral arranged piece "God With Us," sung in Mandarin by the church's choir of nearly 60 participants.
The audience, many of whom were listening to a live orchestra for the first time, were pleased with the cultural experience.
"The Jubilee Orchestra was God sent to OCM for this event. We're really thankful for their help," commented Rev. Tingson, Senior Pastor of the church.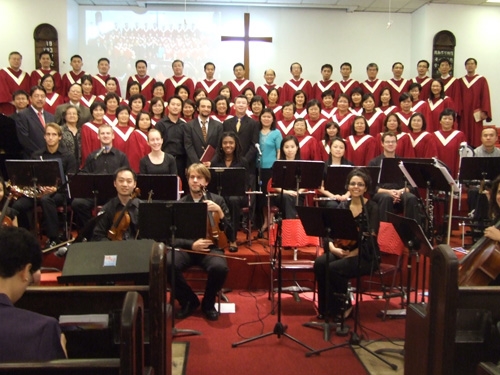 View List