NEWS & EVENTS
JSO Wraps Up 2008 Big, Looks Towards 2009
Jan 07, 2009 09:08 PM EST
The Jubilee Symphony Orchestra (JSO) wrapped up its 2008 year powerfully under new leadership, former BBC Orchestra conductor Stephen P. Brown, and is now looking towards the group's most eventful season to date in 2009.
Last December saw two performances from the JSO, including the group's debut at Wall Street's historic Trinity Church, in which the orchestra performed at the church's annual St. Nicholas Festival on December 7. The JSO then closed out the year with its second performance at New York's Overseas Mission Church on December 19.
For the 2009 season, the 25-member JSO has plans for 16 concerts throughout the year, including four major performances. For updates on performance information, visit http://www.jubileeorchestra.org
"We're very excited about this 2009 season. Though we've faced several challenges in being a new orchestra, God has been extremely faithful in distinguishing the JSO as the Christian-based orchestra in New York City. We hope to carry on as the 'salt and light' in classical music" said Christopher Chou, director of Jubilee Missions New York.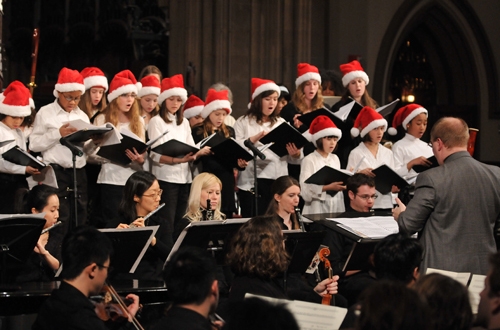 View List